Private Dog Training
Our Private Sessions are held at The Paw Market or in Your Home
Private one-on-one sessions with the trainer can serve a few different purposes.
First, maybe timing of our group classes doesn't work for your schedule. We can train anything from our list of group classes in a private setting.
Second, you need extra help completing a goal from group class – so basically getting tutor help.
Finally, private training is where we address behavior modification. Behavior modification addresses a specific issue the dog is having and our goal would be changing the emotional response of the dog to this challenge. Behavior modification can include fearful or shy dogs, resource guarding, leash frustration and body handling or cooperative care/vet handling work.
Types Of Training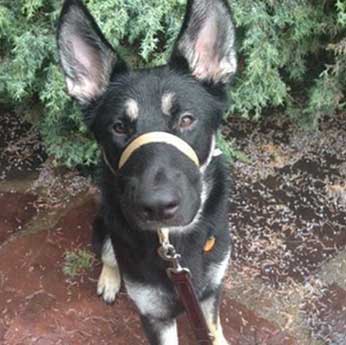 Private Dog Training
1 hour sessions can cover anything from leash frustration to puppy training and anything in between. These may be booked after Initial Consultation or as supplemental training if you are already attending classes with us.
Private Agility Training
Agility sessions are only half an hour as we know that is the max most dogs can take of intense one-on-one Agility.
Private Training Pricing
Initial Consultation (if necessary) – $90 and expires after 30 days from date of purchase
Half-hour single session (Agility or follow-)- $35 expires 30 days from date of purchase
1 hour single session – $75 expires 30 days from date of purchase
Private Agility/Puppy Start Right Package: 4 – 30 minutes sessions – $125 expires in 2 months from date of purchase
In Home dog training sessions are booked as hour-long appointments only and travel will be billed at current IRS rate outside 5 mile radius from The Paw Market address.
Payment is due at time of booking.
Give us a call at 720-340-4958 if you'd like to discuss your particular needs, and we'll help guide you down the right training path.